"Welcome to iPro Dezign. Started humbly as a Web Design company in Singapore in 2014, we are continuously growing with clients and partners to provide highest quality solutions to help businesses solving their challenges in terms of Web Design, eCommerce, Digital Marketing and Technologies.

Thanks to the support of Singapore local businesses, we've grown from a Web Design company into a ONE-STOP DIGITAL SOLUTIONS organization, providing integrated IT solutions to help businesses to improve their online presence, branding, sales & marketing, automation and productivity from time to time.

We are dedicated to helping companies to create their success stories on the internet.

Yin Leong

Founder of iPro Dezign Pte Ltd
We believe attention is the hot and trending asset right now. With high accessibility, the ability to reach millions of people and top-notch technology, it's the best time to do business and scale it to new heights.
And the right way to do it is to win attention on the internet with the help of high-quality content, fascinating web design, and compelling web products. In this way, we can meet, interact and communicate with potential customers and add value in their lives.
"Yin Leong is a trusted business partner. He has always been proven to be competent and reliable. I would highly recommend him if called upon."

Mr. Chay Yiowmin

Founder CEO, Chay Corporate Advisory Pte Ltd
"Leong and his team is highly capable and a joy to work with. Their technical knowledge and can-do attitude makes working with them a wonder experience."

Mr. Lucas Ter

General Manager, AOne Group
"从确定项目,启动到完成项目,大约一个月左右的时间,整个过程都是顺畅的,在我和小龙的沟通过程中也很舒服,小龙的专业态度很值得赞许,好几次我们都是讨论到半夜,也给了我很多建议,在测试过程中,有反复修改,小龙很耐心的帮忙修改,价钱也实惠,是很值得我推荐给朋友的合作关系。"

Eva Liu

CEO, PARTEA INTERNATIONAL PTE LTD
"IPRO Dezign is committed to give their best when they developed our website. Quick response to request and always ready to update changes for us until we are satisfied. Highly recommended!"

Mr. Lim Chong Huat

Managing Director, CoSeClinic Group of Companies
"Ipro design provide efficient service. They are very dedicated and professional.
Yin Leong is a very helpful and cheerful person with great patience, he has taught our staff how to make and edit our own video too.

Efficient person that provide great service!"

Ms. Ge Yumei

Managing Director, G&G PAC
"Doing business is a transaction of trust and anyone who deals with Leong can be rest assured to be provided with the highest level of integrity and trust."

Mr. Zack Chen

Director, Locker n Lock Pte Ltd
"iPRO Dezign understand our business well, fast response and quality service exceeding our expectations! A service partner we will highly recommend!"

Mr. Hor Kok Pheng

Founder, PBS Solutions Pte Ltd
"Yin Leong has good work ethics and is fast and efficient with work completion. He has been able to design webpages for us based on our business needs. We will highly recommend him."

Ms. Josephine

Founder, AQ Dance Pte Ltd
"I would like to take this opportunity to thank iPro Design for all their hard work and effort put into the development of Flexus Pte Ltd Website Their work and support provided had surpassed the cost they charged for the whole development."

Mr. Eddie Tan

Managing Director, Flexus Pte Ltd
"I like how iPro Dezign has been very helpful and friendly all the time. They've been able to maintain our website and accede to our occassional fleeting requests professionally."

Ms. Isnani

Marketing Head, Telefocal Asia Pte Ltd
"Very reasonable price with professional advice and creative web-design. Stress free with Ipro as partner."

Ms. Angie Lee

Procurement Manager, JPN Industrial Trading Pte Ltd
"Thankfully we engaged IPRO DEZIGN as our website designer & consultant. Throughout the stages of building our website, Mr Yin Leong was always available to provide all necessary advises and unreservedly extended his professionalism to ensure we are happy and ready to launch our website. I will strongly recommend IPRO DEZIGN to anyone who require help for website development. Cheers to IPRO DEZIGN! GOOD JOB 👍"

Ivy Chan

Director, FURRYTAILS VETERINARY CLINIC PTE LTD
"It was a pleasant experience working together with YinLeong and his team. The journey to "upgrade" our site was professionally handled by iProDezign. Overall experience was easy going with their advice as they are always a call away."

Kelvin Tong

Manager, NACHI Singapore Pte Ltd
Articles / Learning Corner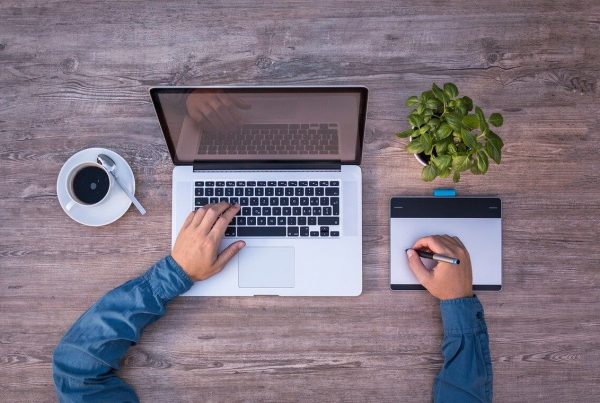 6 Brilliant Ways To Improve Your Website's Conversion Rates Learn how to boost sales by improving your website's conversion rates. Our six brilliant techniques will…
How To Keep Your Website Secure Against Brute Force Attack? Brute attacks are used by hackers to steal confidential information and do malicious activities with…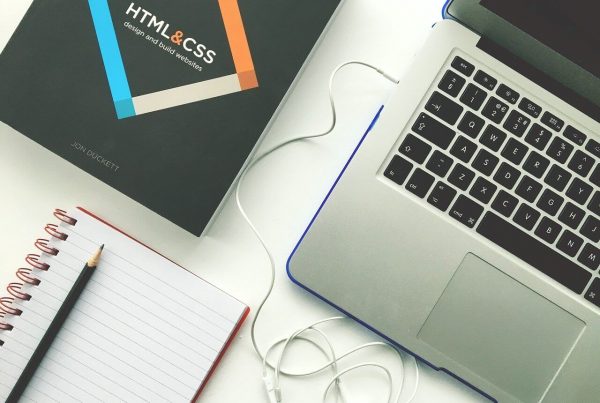 6 Web Design Trends To Look Forward in 2020 and Beyond Discover the web design trends of 2020 and add a magical touch of creativity…