Do you know 45% of the leads and sales happening on the internet comes from social media? In fact, social media traffic can prove to be a boon for the scaling up your business sales.
Social Media Marketing has become so important that every company no matter online/offline based don't want to miss a chance to reserve their online presence.
Social Media Marketing can really help your website in:
Get new leads and customers every day
Make your audience aware of your brand and is its purpose
Drive thousands of visitors and turn them into followers
Building a hyper-targeted interest-specific communities
Help your existing customer by interacting and engaging with them ( along with solving their problems when they reach out to you)
Social Media Strategy 
We at IPRO DEZIGN, renowned website design and facebook marketing agency in Singapore believe that the key foundation of social media marketing is lead by a proper strategy.
A strategy which can help us understand the metrics on which we will focus on when publishing and sharing content on social media channels. Some of the metrics include:
Who is our target audience?
What does our target audience like to see and engage with?
On which social media channels they spend their most time on?
What is the problem our target audience is facing and how we can help them with content?
Social Media strategy is basically a two-way game. That is when you really start caring about your audience and their problems, in return they care about you.
Instead of bombarding them with content and promotions on social media channels, the social media marketing strategy should be laser-focused at understanding their needs and resolving them with the help of quality content.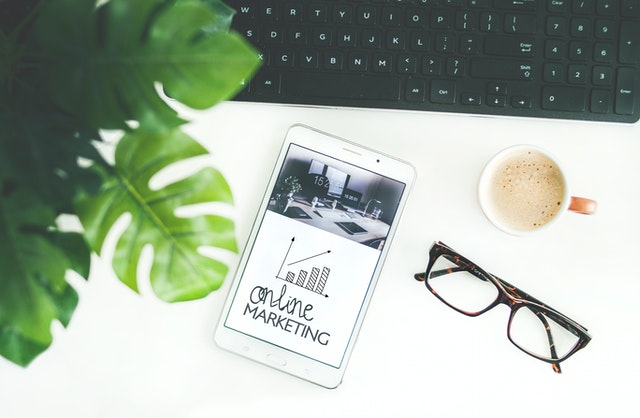 Here are the five social media channels you must include in your social media strategy:
Tik Tok
Linkedin
Instagram
Facebook
Twitter
Let's discuss them one by one.
Social Media Marketing With Tik Tok
Formerly called musically, Tik Tok boasts about 500 million monthly users and 40% of its audience lies in the young age group ( Between 16 and 24). The app lets you create short videos where you can lip-sync, voice over a short tutorial (cooking or DIY) or entertaining videos with many filters to choose from.
You can do social marketing with TikTok in two ways:
Through influencer marketing where you pick the influencer in your niche and promote your product/brand
By posting original content on TikTok and telling them about your product
Social Media Marketing With LinkedIn
If you're really interested in building a dominant brand value then you must not miss in leveraging the organic reach of Linkedin. Marketing with Linkedin can help you in improving:
A professional network which can indirectly help you in getting new leads and customers
High CTR and conversions
With over 130 million professional users Linkedin can be a good way to promote your company's activity, updates and news to your audience.
Social Media Marketing With Instagram
Instagram is now the world's leading social media platform with over 800 million monthly active users. The app is not personal anymore and has the best engagement stats as compared to other social media channels.
According to Hubspot, some fascinating and remarkable stats about Instagram are:
There are over 25 million business profiles on Instagram
It has diversified audience demography with 20% US audience and 80% from different other parts of the world
Instagram reach and engagement is best at this time.
Marketing on this amazing social media marketing platform can be initiated by:
Setting up as a business profile and posting authentic content
Running ads with targeted demographics and interests
Utilizing Instagram influencers to promote your products

Social Media Marketing with Facebook
Facebook Marketing – Facebook is still the world's #1 social media marketing platform. Here are a few tips on how to excel in social media marketing with Facebook:
Interact with your audience first instead of waiting for their engagement. This can be done by coming live, running offers and by organizing contests.
Post more videos as the social media marketing platform is shifting towards being a global video content platform.
Another reason is people engage more with videos as compared to regular posts which can give you a hand out at good post reach.
Understand your page audience first and post relevant content. Also, try to analyze their demographics and interests, this will helping in creating more engaging content.
Start posting at the right time, instead of scheduling your posts at random time of the day.
Social Media Marketing with Twitter
If you really like to stand out in the social media world, then Twitter is the best place for you to dive in. Twitter is a popular social media platform famous for its hashtags and the ease with which it gives you access to high profile celebrities and professionals.
It is another great platform to listen to your customer queries and delight them with the great customer service experience. Twitter is literally the best place on the internet to connect with your audience and make them aware of what's been going on with your brand.
---
IPRO DEZIGN PTE LTD
Singapore Web Design Agency | Singapore Facebook Expert
Vision Exchange, 2 Venture Drive #24-01, Singapore 608526
Tel: (65) 6914 7727 | 9139 8204
Email: admin@iprodezign.com